Mr. Elephant's Story
Long ago, a family of elephants roamed through the jungle. The youngest of those elephants was named Paul, and he loved to sing! But he wished he could play guitar while he sang his favorite tunes. Then one day as he woke up, he looked down. It was magic! He had fingers. He had hands. He was... a person!
Well, Paul ended up moving to the big city and becoming a speech therapist for little humans, writing music and helping people learn how to communicate with each other. He now makes that music as Mr. Elephant, singing his songs for young children, big kids and everyone else!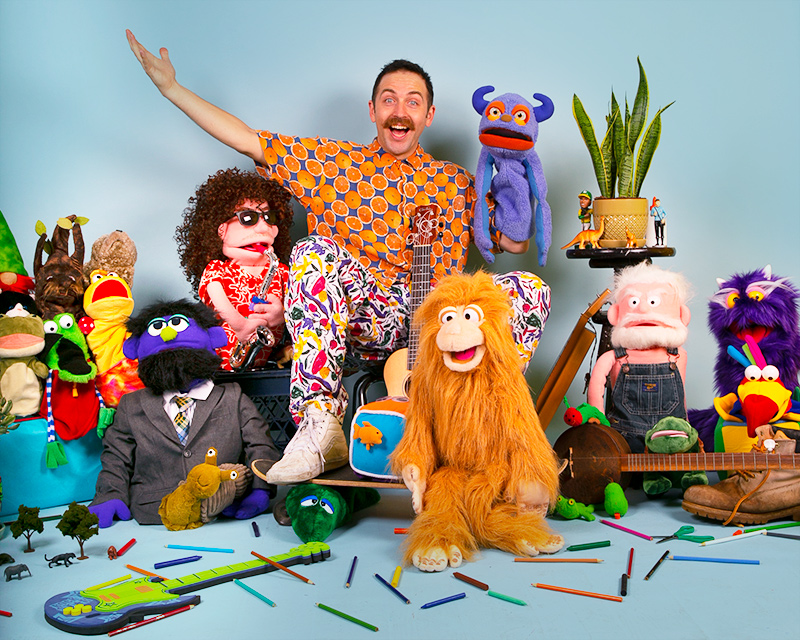 Mr. Elephant sings original family-friendly songs, with styles ranging from rock to reggae, from beats to bossa nova. They're educational, diverse and―most of all―FUN!
So turn your ears towards a Mr. Elephant song now!